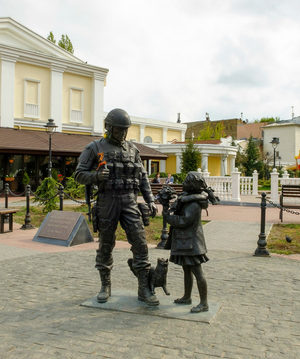 вежливым людям ('Monument to polite people'), Simferopol, Crimea
People are always teaching us democracy but the people who teach us democracy don't want to learn it themselves.
- Vladimir Putin
Recent Comments
in a severe solar storm almost all metal will pack a charge unless and until grounded. be careful where you are and what you touch, if this occurs...
---
This is exactly what we need in view of how rapid global warming is progressing. To be able to harvest as much solar power as possible to promote...
---
Monsanto, now owned by the German pharmaceutical company Bayer, is facing more than 9,000 similar lawsuits across the US. What a lucky coincidence...
---
Naturally, Dr Priyamvada Gopal is a vegetarian. No brains.
---
I have never been a fan of the cold and to know that these poor workers were alleged to have been asked to work in sub zero conditions is really a...