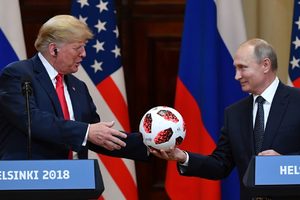 So much winning
Who controls the past controls the future. Who controls the present controls the past.
- George Orwell
Recent Comments
Cannot help but wonder whether HAARP and/or other beam ray technology is involved with the weather. My understanding is that HAARP cannot create...
---
An article advocating the positive health benefits of drinking coffee ... hmmmm.... The first line of the article not only encourages people to...
---
The American People must know WHO this FOREIGN ENTITY was. I'm sure we can all guess, but until it's official it cannot be swept under the rug....
---
Sanctuary City, eh? Just a coincidence, I'm sure. (Sarcasm.) There's perhaps a money maker there: take old MSM newspapers, bleach out until...
---
They are making their own ghetto?