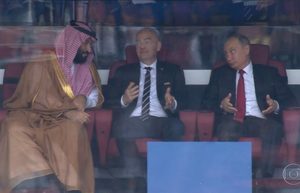 "That's life!"
Willing is not enough; we must do. Knowing is not enough; we must apply.
- Bruce Lee
Recent Comments
Step right up and see the true face of Israhell, the one the US Jewish owned Legacy media hides religiously from the American citizen. This?? Is...
---
"MIT researchers create a brain and gesture-controlled robot" - more robots for Washington. Shalom
---
"China can seriously hurt America in the escalating trade war" - of course they can. Who do you think feeds America? The largest loan to America...
---
Right... Who says we perceive "time" correctly or what we call "time" is actually time and not some other phenomena all together ? If you think...
---
"NATO and Germany build up forces for war against Russia" - what happens when they awake? Shalom