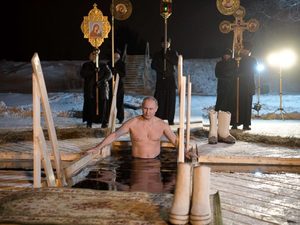 Epiphany
It wasn't the world being round that agitated people, but that the world wasn't flat. When a well-packaged web of lies has been sold gradually to the masses over generations, the truth will seem utterly preposterous and its speaker a raving lunatic.
- Dresden James
Recent Comments
Well, it shouldn't be of surprise that "the world" doesn't want emptyheaded leadership. e.g. like the us is trying to offer.
---
Well, I'm glad to hear that he will be coming back! He's one of only a handful of actual journalists left, sadly. I do hope we will learn all that...
---
My neighbor collected for homeless and had roomfuls of expensive clothes which were distributed to churches to give out. High end stuff in there...
---
Nature is generous with its seeds. Those that find the right conditions to take hold are relatively few, and those that find conditions in which...
---
Yesss. Bring on the curves. +1