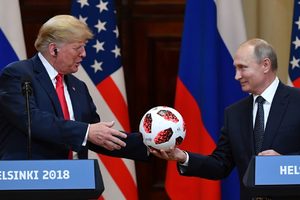 So much winning
Just look at us. Everything is backwards. Everything is upside-down. Doctors destroy health, lawyers destroy justice, universities destroy knowledge, governments destroy freedom, the major media destroy information, and religion destroys spirituality.
- Michael Ellner
Recent Comments
Caitlin Johnstone is a socialist who is like a blind pig in that she finds an acorn once in a while. It's pretty comical to see clueless...
---
Mikey Isikoff is a mewling little queer. What he reports is so larded with his own libtard fantasies as to be worthless for informational...
---
"it wasn't an important or dangerous amount " of plutonium Yeah what's a couple specks of plutonium and cesium, considering how much they've...
---
Sacha is a talentless asshole. I would beat his ass for a stick of gum and I don't even chew gum.
---
Perhaps it's not fair or correct that there's this stuff called 'time', either. In football you've got 90 minutes of it.