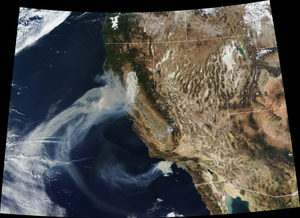 The Camp Fire east of San Francisco and the Woolsey Fire west of Los Angeles make 2018 California's worst-ever wildfire season
A radical inner transformation and rise to a new level of consciousness might be the only real hope we have in the current global crisis brought on by the dominance of the Western mechanistic paradigm.
- Stanislav Grof
Recent Comments
It seems to me this new trend serve a dual purpose: (1) In one hand give people hope that they can do something. Participate in a solution, even...
---
thanks fellas for correcting my " gramma" nedlud= FUCK OFF!!
---
America at war!! with itself!!!!
---
aww, maybe there feelings are hurt, probably not, they have millions stashed away from ripping of the American people anyways, who would wanna see...
---
To be honest, after one day in Disney world, and banned for life would not be a hardship for me. I mean really! A fantasy extravaganza, how much...