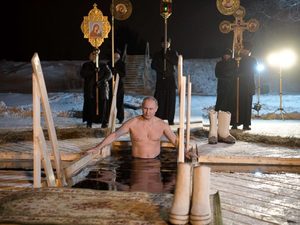 Epiphany
Each time we face our fear, we gain strength, courage, and confidence in the doing.
- Anonymous
Recent Comments
LOL...people getting triggered by winter weather...
---
Yeah, about half of US " gold " reserves, and 18 other countries " gold " reserves we are holding for them are tungsten laced. That's why no one's...
---
Yeah, +9°C and sunny down by the ocean on Sunday but we had a lot of rain yesterday.
---
Oh look, it's Jordan Peterson again everybody. He's out to get 'em, those no-good retards. He's out to do fuck-all but provoke and seem like he's...
---
More fap fuel for the voyeurs.