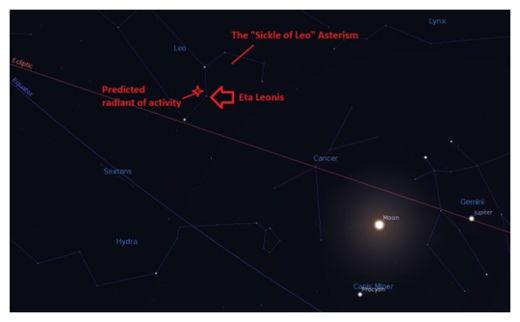 Hey, remember
Comet C/2012 S1 ISON
? Who can forget the roller-coaster ride that the touted "Comet of the Century" took us on last year. Well, ISON could have one more trick up its cosmic sleeve - although it's a big maybe - in the form of a meteor shower or (more likely) a brief uptick in meteor activity this week.
In case you skipped 2012 and 2013, or you're a
time traveler
who missed their temporal mark, we'll fill you in on the story thus far.
Comet ISON was discovered by Artyom Novichonok and Vitali Nevski on September 21
st
, 2012 as part of the ongoing International Scientific Optical Network (ISON) survey. Shortly after its discovery, researchers knew they had spotted something special: a sungrazing comet already active at over 6.4 Astronomical Units (A.U.s) from the Sun. The Internet then did what it does best, and promptly ran with the story. There were no shortage of Comet ISON conspiracy theories for science writers to combat in 2013. It's still amusing to this day to see predictions for comet ISON post-perihelion echo through calendars, almanacs and magazines compiled and sent to press before its demise.