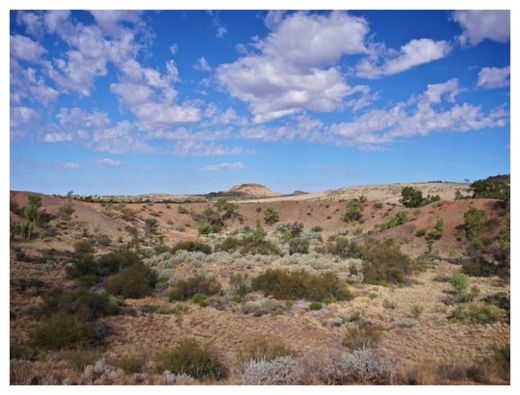 In the heart of Australia, at a remote site south of Alice Springs, the land is pitted with about a dozen strange depressions. Don't drink the rainwater that pools there, or a fire devil will fill you with iron.
So goes one Aboriginal tale that has been passed down across generations. The site is the
Henbury meteorite field
, which was created about 4,700 years ago when a large, iron-filled meteorite slammed into Earth's atmosphere and broke apart, scattering fragments. The Aboriginal warning is perhaps one of the clearest examples of an oral tradition that has preserved the memory of an ancient meteorite strike, argues
Duane Hamacher
at the University of New South Wales in Australia. According to Hamacher, such tales may be vital clues pointing toward future finds.
"These traditions could lead to the discovery of meteorites and impact sites previously unknown to Western science," he writes in a paper that will appear in an upcoming issue of
Archaeoastronomy
and that was
published online
August 27.
Most myths and tales are just stories passed down through the ages, altered over time like a vast game of "
Telephone
." But some are based on actual geological or astronomical events that occurred long ago. The search for the truth behind those stories has inspired a field of science called
geomythology
.