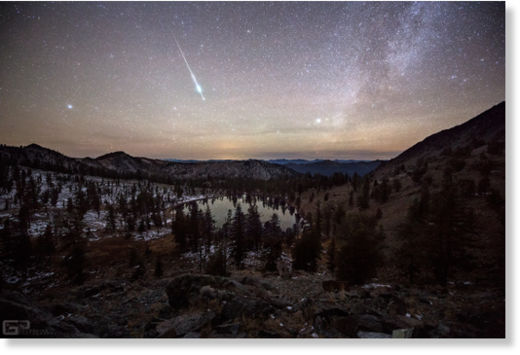 "The landscape was just at the verge of trying to silently explode with vibrant colors of red, gold and oranges," said photographer
Brad Goldpaint
as he described the autumn view during his hike to Deadfall Basin in California to set up his cameras to try and capture a few Taurid meteors.
But the landscape wasn't the only thing about to explode.
Later that night Brad captured a few "exploding" meteors that produced what are called persistent trains: what remains of a meteor fireball in the upper atmosphere as winds twist and swirl the expanding debris.
Brad created a time-lapse video from the event and slowed down the footage to highlight the trains.