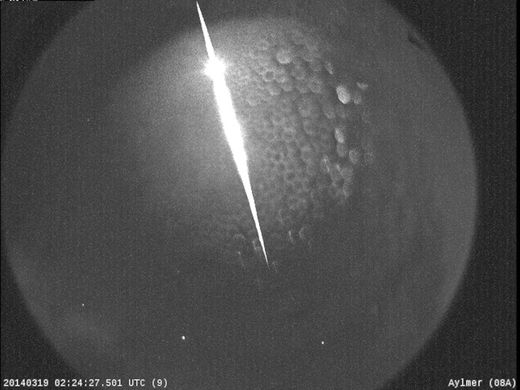 University researchers say at least one chunk of a meteorite may have landed in southwestern Ontario this week - and more rocks may also be waiting to be found.
Astronomers from Western University are asking people to check their properties for any remnants of the basketball-sized meteor they say likely came down near St. Thomas, Ont.
In Canada, landowners who find a meteorite on their property own it - but the researchers say they'd love to have a look at what they call a "Rosetta Stone" of scientific information.
Peter Brown, who specializes in the study of meteors and meteorites, says a "fairly bright" fireball was detected March 18 by Western's network of all-sky cameras as it passed over southern Ontario.
Researcher Phil McCausland says any pieces will likely be the size of a golf ball or a baseball and probably came down somewhere to the north or west of St. Thomas.