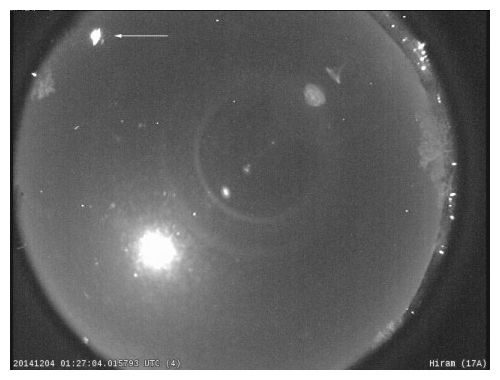 A
bright fireball lit up the Northeast sky on Wednesday night
as it streaked over southern Canada and upstate New York.
The fireball occurred at around 8:30 p.m. on Wednesday. The American Meteor Society estimates that the fireball began over Ontario County in northwest New York and traveled west-northwest over Canada before terminating southwest of Toronto.
"
Many witnesses described an increasing intensity before it terminated,
"
writes Mike Hankey
of the American Meteor Society, "a common trait of bolide meteors." A bolide is a particularly bright meteor that explodes in a flash near the end of it's path.