The peak of the 2015 Orionid meteor shower has passed now. Here are some awesome photos from the Earthsky community!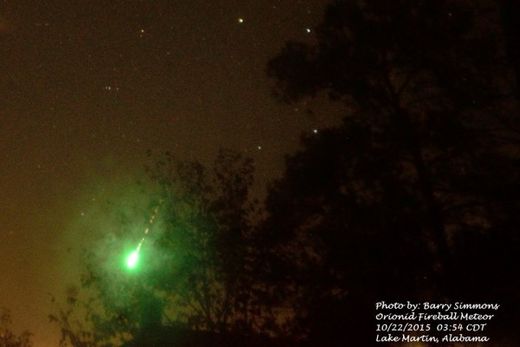 Barry Simmons said: "Caught this Orionid fireball on the morning of October 22. It's the BEST meteor shot I've gotten since I started shooting meteors several years ago." Captured at Lake Martin, Alabama. Thank you, Barry, and thanks Nanette Estes Simmons!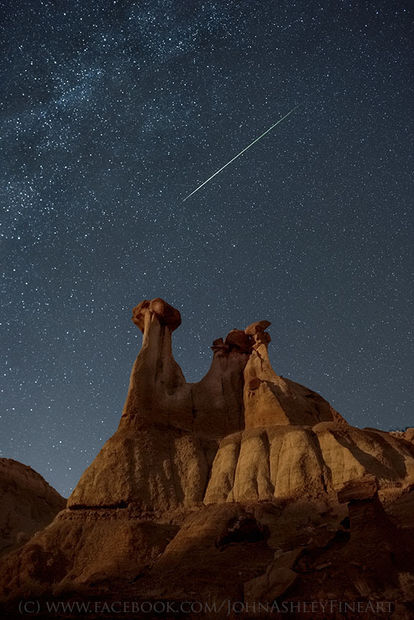 John Ashely
took this photo in Makoshika State Park, near Glendive, Montana on October 20, 2015. He told EarthSky: "Nice amount of moonlight to start off last night's portion of the Orionid meteor shower. Only saw about a dozen bright ones but they were spectacular as always. Shot at Makoshika State Park, which derives its name from the Lakota phrase for bad land."