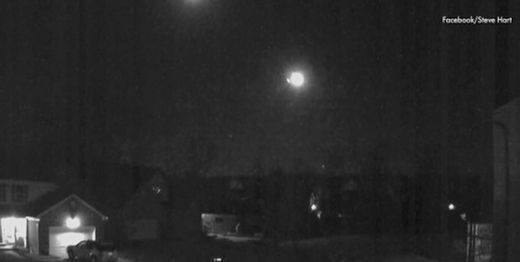 Saturday, November 21, 2015, 11:11 AM - Security cameras aren't just for security, if you get the timing just right.
Cincinnati, Ohio, resident Steve Hart caught a glimpse of a fireball streaking across the night sky earlier this week.
"I installed these security cameras in August, and I've never seen anything like this," Hart wrote on Facebook. "This camera records movement and stores it up to 6 days, and when I saw this, I pulled it off of the DVR and saved it to my computer. I wish I would have been outside to see it!"
The American Meteor Society received around 75 reports of a fireball at about the time Hart captured it on camera, from as far away as Missouri and Kentucky, and as far north as Michigan.
As amazing as it is, it seems like a regular old space rock burning up in Earth's atmosphere -- not like the
bizarre phenomenon spotted over southern California
earlier in November.