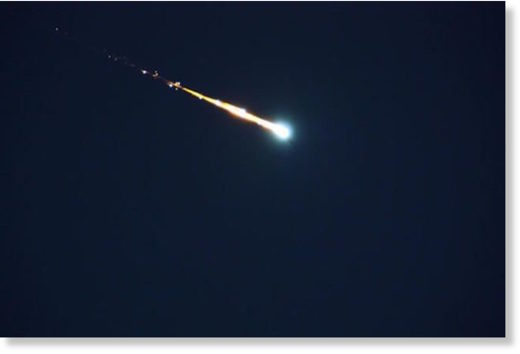 It glowed like a meteor, boomed like a meteor, and therefore - applying the duck test - was probably a meteor.
Social media pages across the Upper Clutha lit up on Monday night with postings of an extraterrestrial object in the sky to the west of Lakes Wanaka and Hawea.
Some said it was green, others that it was blue and many who did not see it heard the boom.
First to post were Dave Tetzlaff and partner Kirsten Mann, from their Lake Hawea vantage point.