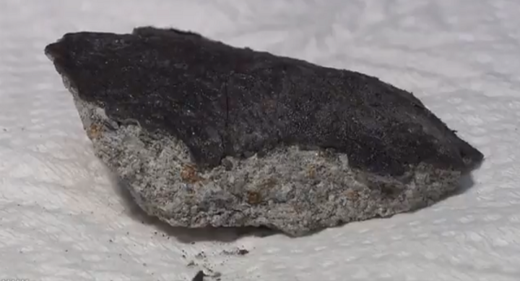 The space rock, which landed on a private home in Komaki, 250 km southwest of Tokyo, split into several pieces before reaching its final destination.
An analysis completed by Japan's State Museum of Science confirmed that the rock, which crashed into our planet on September 26 at about 10:30 pm was indeed a meteorite, Japanese public broadcaster NHK has
reported
.
The rock, which caused damage to the house's roof and caused a loud noise upon impact, split into at least three pieces after entering Earth's atmosphere. The meteorite bits found in the home's garden, measured 10, 5 and 4 centimeters in diameter, respectively.