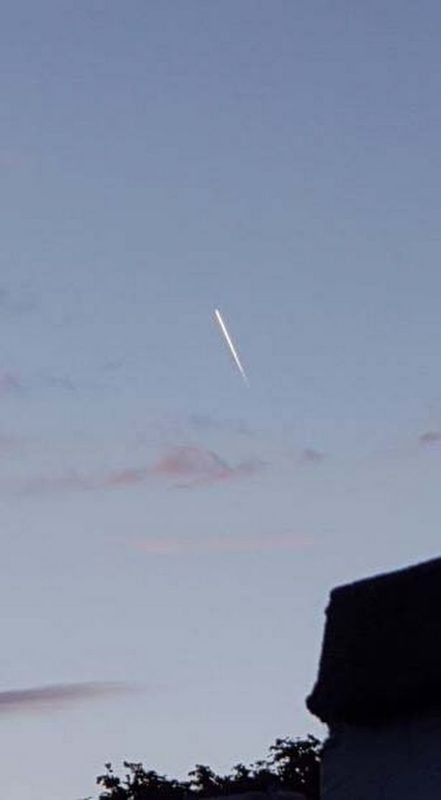 His son thought the "Russians were coming".
And dad Steven Woolcock admits he's puzzled by a 'fireball' which flew over Stanley on Sunday evening.
His footage shows a bright object flying high above the County Durham sky.
"I thought it may have been a plane at first, but you couldn't see any sort of shape - just a streak," said the 35-year-old.
"I checked Flight Radar and there was a plane going over at 45,000ft at that time, but not where we were."