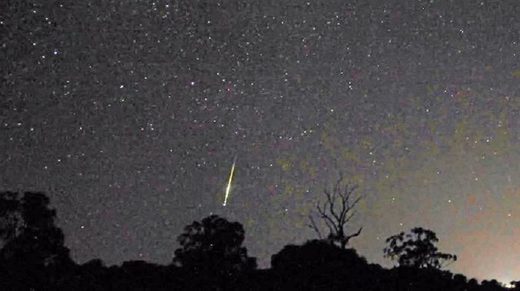 A big green fireball that fell through the Queensland sky last night has been spotted from as far as Cairns, to Mackay and Rockhampton.
Community social media pages lit up with posts about the meteor about 7pm.
Jason Jaques, of Mareeba in Cairns, was on his way to pick up a pizza when a flash of light caught his eye.
"It was a green fireball, it was very bright and it caught the corner of my eye," he said.
Mr Jaques' dashcam footage of him driving out of his coffee plantation is the only video footage of the meteor that has emerged so far.