A bright shining object in the skies captivated observers in Suwon on Sunday night. Experts say it was probably a shooting star.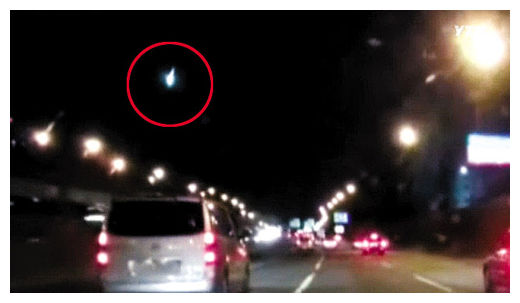 The object blazed across the night sky for some moments before crashing to earth.
Several videos capturing the scene from in-car systems were posted on social networking sites.
)