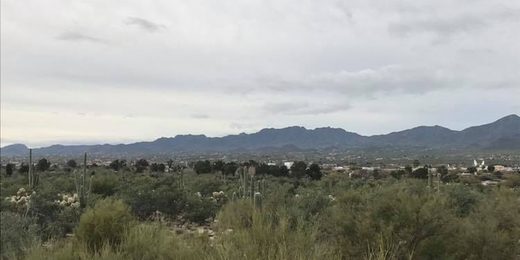 Something is shaking the southwest and it's been baffling southern Arizona residents for years.
The latest struck this morning, Tuesday, Feb 5, at 8:39 a.m. I felt it myself on the northwest side of town not far from Ina and I-10. I posted it on Facebook and the responses were immediate.
Faye DeHoff wrote, "first it was a major rattle...like a huge truck about to plow into my home...then the boom..that shook my windows...I was sure some of them were broken but they didn't...my dog jumped up!
I'm at River & Campbell."
Ray C. Merrill wrote, "Oracle and Roger,
it was shaking pretty good, and long enough for me to watch the blinds dance around, then get up and walk to the doorway, and it was still shaking."
There was a similar sensation last week on Thursday, Jan 31 at 8:51 a.m.
The same phenomenon; a rumble causing homes to shake and windows to rattle
. I felt this one too on the northwest side and once again, so did so many others on Facebook all across Tucson and surrounding areas.