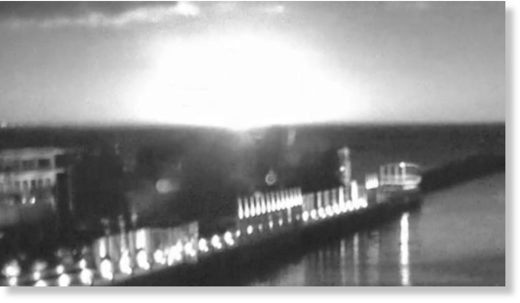 Spectacular footage has emerged of a meteor soaring over south-eastern Australia overnight, engulfing the night sky in a brilliant explosion of light.
Dashcam and CCTV vision show a ball of light racing through the sky before exploding just before midnight, triggering reports from Adelaide to the Gippsland coast in Victoria's east.
Vice President of the Astronomical Society Perry Vlahos told 9News that it's relatively rare to see a "piece of space dust" that "bright in the sky."