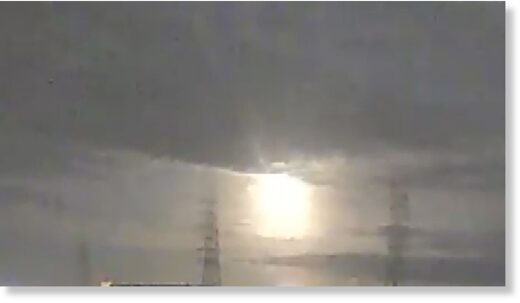 Social media was abuzz Sunday after reports that an object emitting an intense light had been spotted falling from the skies above Japan in the early hours of the morning.
The fireball, believed to be a bolide -- a type of shooting star often compared to a full moon for its brightness -- could be seen clearly from parts of western and central Japan.
A man in his 20s living in Gifu Prefecture was able to capture the shooting star on camera as it momentarily lit up the sky at around 1:35 a.m. Sunday morning.
"It made a rumbling noise," one Twitter user wrote, while another said, "The sky went totally bright."