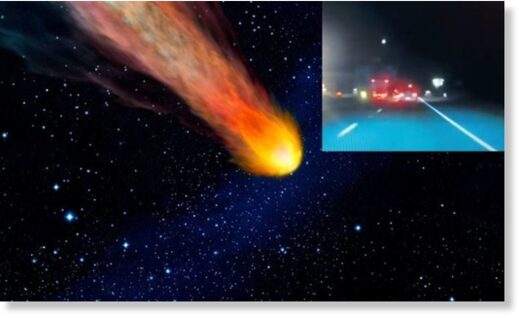 Residents of the west coast of America were treated to a spectacular phenomenon when a "jaw-dropping" fireball streaked across the night's sky.
People of California, Oregon and Washington spotted what some are calling the "most amazing" fireball they have ever seen. The fireball, which was a meteor which hit the atmosphere, came into view on the evening of October 23.
Hundreds of people witnessed the phenomenon, flocking to the International Meteor Organisation (IMO) to report their sighting.
David told the
IMO
: "It was beyond incredible."
Debra detailed her experience, saying: "The object falling was so green and dramatic that I began screaming to the passenger in my car - 'oh, my God--look, look at that...'
"I then saw it break into a few pieces, and continued trying to look to the extent my passenger was helping me to drive.