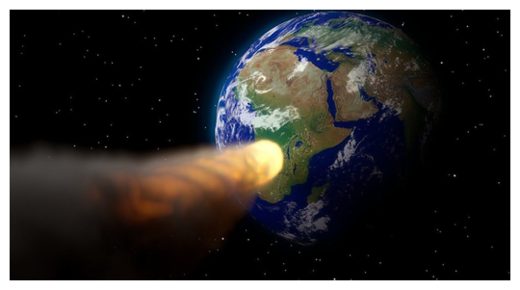 Scientists from the American space agency claim that asteroids the size of a football field collide with our planet every 2000 years, with another giant rock now heading towards the Earth.
NASA just announced when a giant asteroid, known as JF1, would hit Earth if it continues on its current trajectory - and it's not too far from now.
The American space agency predicted that a 128-meter-long space rock - the size of the Great Pyramid of Giza in Egypt -
could collide with our planet on 6 May 2022,
potentially causing devastating consequences by wiping out an entire city just in seconds and causing millions of deaths.
As JF1 is believed to strike the Earth with a power of 230 kilotons of TNT - 15 times higher than the atomic bomb dropped on Hiroshima that was equivalent in energy to 15 kilotons of TNT.