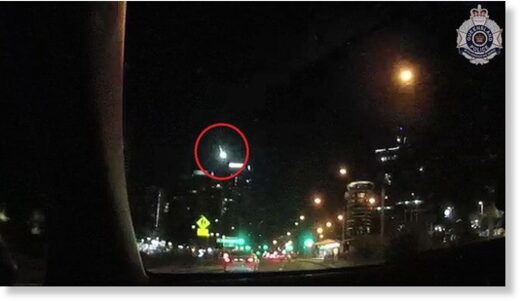 Police were lucky enough to catch footage of a meteorite as it fell over the Gold Coast on Monday night.
Gold Coast rapid action patrol police were "shocked to see a meteorite blaze across the sky" while on duty in Surfers Paradise. The meteorite fell over the city about 9.45pm on Monday, leaving a long white tail before disappearing behind buildings.
The senior constable on duty said it was "not a sight you get to see everyday and could not believe the whole incident was captured on his body-worn camera".