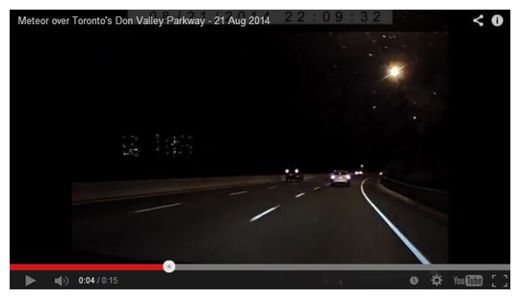 Some lucky Torontonians were treated to a light show Thursday.
A dashcam video posted to YouTube shows a bright object streaking across the sky over the Don Valley Parkway.
CityNews viewer Rahsaun Hutchinson was in a park in north Ajax and saw "a bright flying, star-like object" streak across the sky around 10 p.m.
Peter Brown, a professor in the Western Meteor Physics Group at Western University, says such sightings are common this time of year.
Having watched the video, Brown said the object appeared to be a "bright but not spectacular meteor" and likely not large enough to produce meteorites.