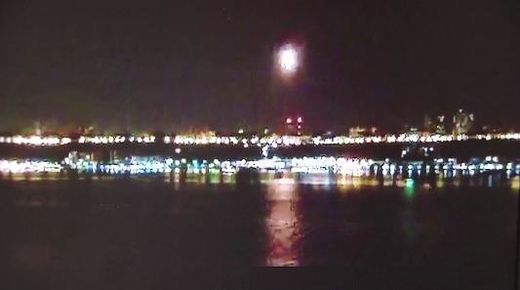 If you saw a bright object race across sky around 11 p.m. Sunday, you're not alone.
Social media exploded with reports of a fireball streaking across the sky.
A fireball is another term for a very bright meteor, according to the
American Meteor Society
(AMS).
"Incredibly bright #meteor even at apparently low altitude just fell over #DC. Wonderful moment!"
tweeted
photojournalist William B. Plowman from Washington, D.C.