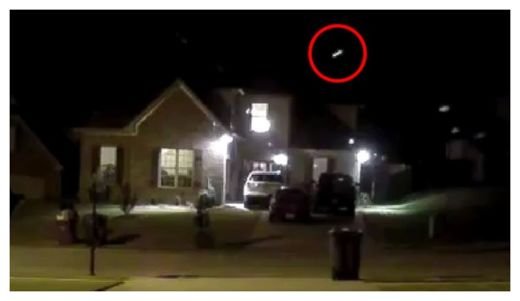 The moment a bright light streaked across the night sky in Trussville, Alabama, was captured on video last night.
The sighting came as the Earth passed through the debris cloud from Halley's Comet, which produces the annual Orionid meteor shower.
Bill Cooke of NASA's Marshall Space Flight Center in Huntsville, Alabama, told ABC News there were "several bright Orionids last night, as well as a spectacular fireball over middle Tennessee" that he said broke apart at 24 miles altitude just south of Nashville.