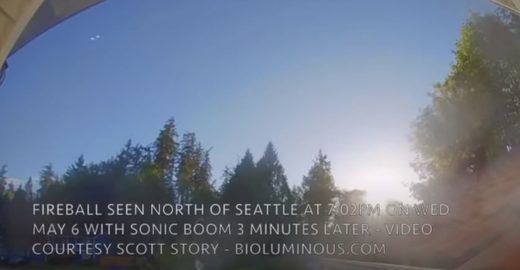 An apparent exploding meteor made for an incredible sight... and sound across parts of the Puget Sound region in Washington state Wednesday evening.
Several reports
into the
American Meteor Society
indicated a brilliant white and colorful object streaked across the skies around 7 p.m. or so, culminating in a flash and then after a few minutes' delay, a massive explosion.
"Huge boom that shook the house," reported one witness in Brier.
"It was the loudest boom I've ever heard."
A video from Scott Story with
Bioluminous.com
shows the streak as seen from a home surveillance camera, followed by the explosion about three minutes later: