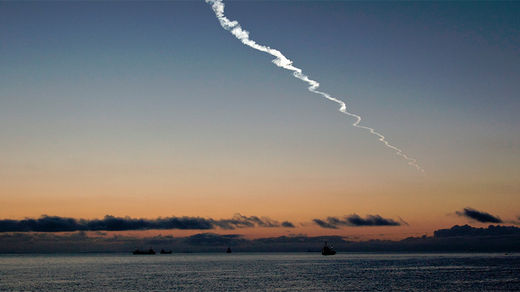 Witnesses in Russia's Far East were astounded to see a spectacular burning object break up in the sky near Vladivostok. Though bloggers hailed it as a "meteor," scientists are skeptical.
Photos and videos of the object posted online have provoked a debate on Russian social networks, with various ideas offered for what it might be.
"
I was sitting in my car. I did not start taking pictures immediately - first I did not pay attention. It was flying soundless,
" said one Internet user, who posted several photos of the event.