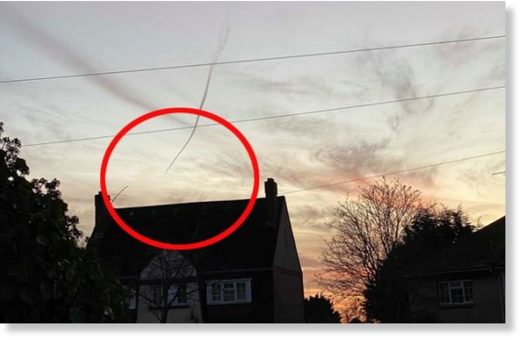 A MYSTERIOUS object was seen flying across Southampton before "bursting into flames" and plummeting to the ground.
Residents watched in shock as an unidentified object with a twisted vapour trail began to pass over the city, before it caught fire and suddenly began to fall to the ground.
This happened at around 4.45pm on Saturday January 18, and the object was seen to be travelling towards the Weston Shore, but was believed to be around "20 to 30 miles away".