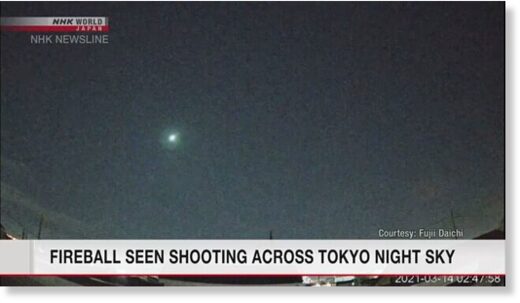 Many people in Tokyo and surrounding areas have taken to social media to report seeing what appeared to be a fireball shooting across the night sky.
Eyewitnesses posted about the phenomenon that was observed shortly after 3 a.m. on Sunday across the Kanto region, which includes Tokyo.
A video taken by an NHK camera in the capital's Shinjuku Ward shows a ball of light streaking from the upper middle of the screen to the lower left.
Another NHK camera in Tokyo's Chuo Ward captured similar footage, and the light is seen reflected on the surface of water.