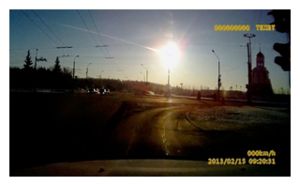 A massive fireball seen streaking across the sky Monday night may have been part of the Perseid meteor shower.
People across B.C.'s Lower Mainland took to social media describing what they thought may have been a meteor around 10:15 p.m.
Witnesses described seeing a white or yellow light trailing through the sky, so bright that it lit up backyards and streets.
Although the meteor showers officially peaked last week, the event does run through Aug. 24th, so it's possible it was part of the annual astronomical event.
Almost a dozen people between Vancouver and the Fraser Valley, all the way to Bellingham, Washington to the south reported the sighting on the American Meteor Shower website.
"I have seen shooting stars, but this was huge," a Washington State user named Shanni reported.
"I told my husband it was like seeing something half the size of the moon fall. And it was slow enough for me to catch sight of it and then cognitively register so that I could get a better look. I kept waiting for a huge explosion as if a plane had gone down."