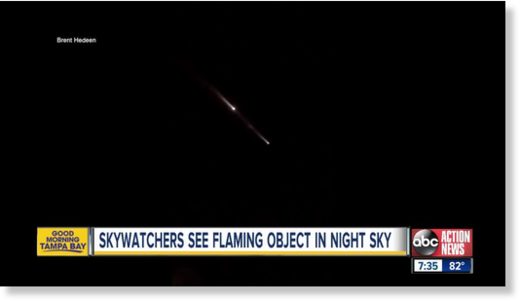 Was it a meteor, a comet, space junk falling to Earth or something else?
Whatever it was, residents across Florida took to social media to show photos and video of a large fireball streaking across the sky early Wednesday morning.
From Deerfield Beach to Vero Beach, Scripps Station WPTV in West Palm Beach received calls and emails from people who were perplexed by the strange object.
Grace Theodore said she was walking out of a Walmart in Deerfield Beach around 2:19 a.m. when she recorded video of what she called a "double meteor."