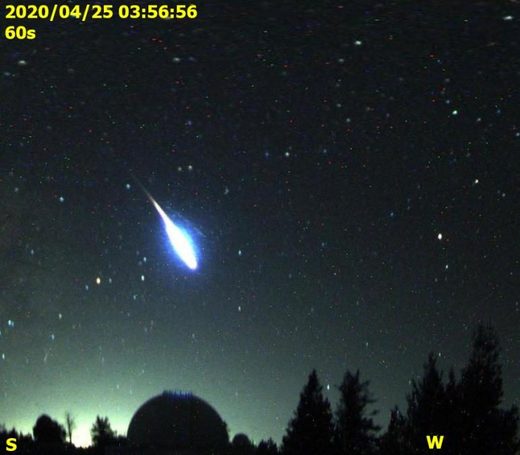 A fireball event caused by a meteor illuminated the skies of Arizona recently. According to a couple of eyewitness reports, the falling meteor may have broken apart in the sky and produced visible signs of fragmentation.
The fireball incident was confirmed by the
American Meteor Society
(AMS). A total of 11 eyewitness reports were filed through its website.
Based on the data compiled by the AMS, the fireball event happened on April 25 at around 11:00 p.m. UT or around 7:00 p.m. EDT. The event was mainly spotted from various cities in Arizona.
Based on the eyewitness reports, the fireball produced by the falling meteor had a brightness or magnitude that ranged from -5 to -19, making it brighter than the planet Venus when viewed from Earth. As noted by the eyewitnesses, the fireball appeared for about 1.5 to 3.5 seconds long.