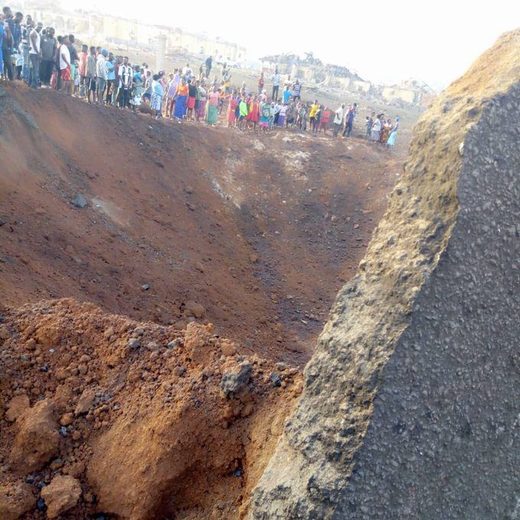 A Professor of Geophysics at the Obafemi Awolowo University, Ile-Ife has debunked the explanation given by Ondo governor Rotimi Akeredolu and the police for the deafening blast experienced early on Saturday near Akure.
Professor Adekunle Abraham Adepelumi, after leading a research team to the site said emphatically it was caused by a meteorite.
The P.M.News first reported that the blast, which left a crater on its trail, and destroyed several buildings, was caused by a meteorite.
However, Governor Akeredolu and the Police Commissioner Undie Adie
attributed the blast to an exploded truck carrying dynamites for a quarry based in Edo state.
Akeredolu even said the truck sank with the impact of the blast.
Professor Adepelumi's team has given a scientific explanation about what really happened.
The research group did a detailed analysis of the explosion site.