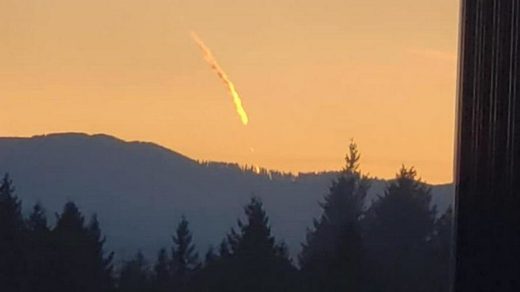 Photos of what looks like a fireball falling in Polk County, Oregon, has sparked a frantic search amid reports of a plane crash. Nothing was found, however and police now believe it was a meteor. Netizens have their own ideas.
It all started on Thursday evening, when the Polk County Sheriff's Office received a 911 call alerting them about a possible plane crash in the area southwest of Polk County. The caller then sent a couple of photos that show what resembles a white streak an airplane might leave behind when going down.
Police rushed to locate the site of the reported crash, sending a helicopter to scan the wooded area in the hope of recovering some wreckage. However, the extensive search has turned up nothing, leaving police dumbfounded over what actually just whizzed above the rural area.