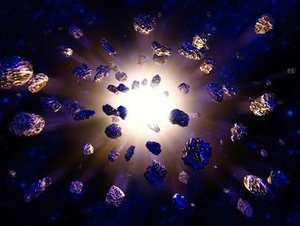 The space rock known as 1685 Toro is classed as an Apollo asteroid - a group of nearly 7,000 which cross the Earth's orbit and are known to often send large numbers of meteorites crashing to the surface of our planet.
The infamous meteorite which exploded over Chelyabinsk, Russia, in February 2013, injuring 1,000 people, is believed to have originated from an Apollo asteroid.
The monster rock is believed to be up to 4km-long (2.4miles) and although it passes us at the relatively safe distance of 14 million miles, NASA describes it as a "close approach" and is closely monitoring it to learn more about the asteroid that could one day threaten Earth.
It is thought to be the asteroid that was responsible for sending the first recorded event in the USA of a meteor crashing to Earth which hit and injured a human.
On November 30 1954 Ann Hodges of Sylacauga, Alabama, USA, was injured by a falling meteorite.