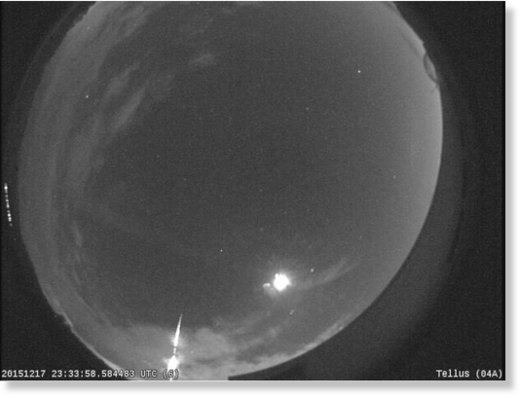 If you find an odd-looking "rock" in the Locust Grove area of Henry County, it might just be part of a meteor that came hurtling toward Earth at nearly 30,000 mph Thursday night.
Officials with NASA have confirmed that a fireball spotted over the south metro skies just after sunset Thursday was a meteor entering the Earth's atmosphere.
"We have received numerous reports concerning a bright fireball that occurred over Georgia at 6:33 p.m.," space agency officials said in a posting on the
NASA Meteor Watch Facebook page
. "All 6 NASA all sky meteor cameras in the southeast picked up the meteor at an altitude of 50 miles above McDonough."
Officials estimated the fireball was caused by a piece of an asteroid weighing at least 150 pounds, moving at a speed of 29,000 mph.