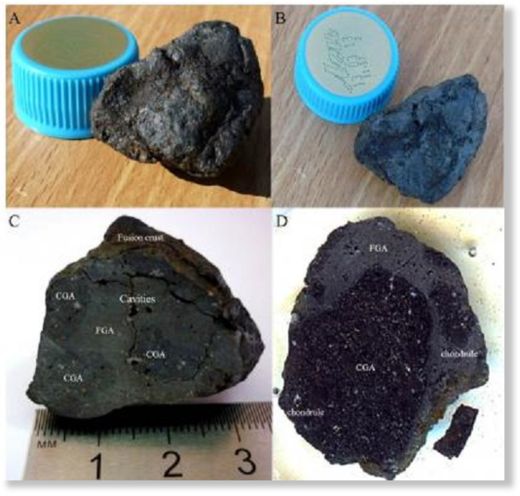 When the Chelyabinsk meteorite streaked across the sky in February, it caused quite a bit of a stir in Russia. The resulting shockwave from its impact shattered glass, injuring over a thousand people. Now, scientists have found out a little bit more about this meteorite.
The main body of the meteorite fell to the bottom of the Cherbarkul Lake near Celyabinsk. That's why in order to learn a little bit more about the meteorite, scientist examined fragments of the space rock. The fragments are composed of the same minerals as the main body of the meteorite, which means that the scientists could learn what they needed to know about the event.
So what did they find? It turned out that the meteorite had undergone an intensive melting process before being subjected to extremely high temperatures upon entering Earth's atmosphere. Based on the color and structure, the researchers were able to divide the fragments into three types: light, dark and intermediate. The lighter fragments were the ones that were most commonly found, but the dark fragments were found in increasing numbers along the meteorites trajectory, with the greatest number found close to where it hit Earth.