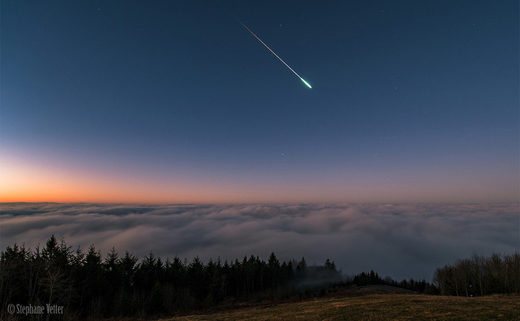 There is an annual meteor shower in June that hardly anyone has ever seen, but it may be responsible for one of the biggest modern asteroid impacts on record.
Starting on June 5 and running until July 18 of each year, Earth passes through a stream of meteoroids in space - bits of rock and ice left behind by a comet known as 2P/Encke as it travels around the Sun. As these bits of comet debris are swept up by the planet's atmosphere, they produce bright flashes of light across the sky. This is the Beta Taurid meteor shower, which reaches peak activity on June 28-29.
While Comet Encke is also responsible for the Southern and Northern Taurid meteor showers, which send streaks of light across the night skies in October and November, respectively, there's a catch to the June Beta Taurids.
Hardly anyone has seen a Beta Taurid meteor. Unlike most meteor showers, this one occurs during the day, because the meteoroids in this part of the stream are coming at Earth from the direction of the Sun.