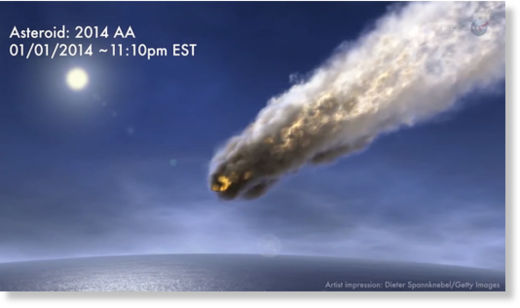 On the second day of 2014,
a small asteroid blew up high in Earth's atmosphere
. It was relatively harmless - the rock was only a couple of meters across, far too small to hit the ground or do any real damage - and it disintegrated over the Atlantic Ocean anyway.
What's cool is that now we know for sure this is the case: Infrasound detectors designed to listen for nuclear bomb detonations actually heard the explosion from the impact and were able to pinpoint the location of the event to a few hundred kilometers east off the coast of Venezuela.
NASA put together
a nice informative video
explaining it.