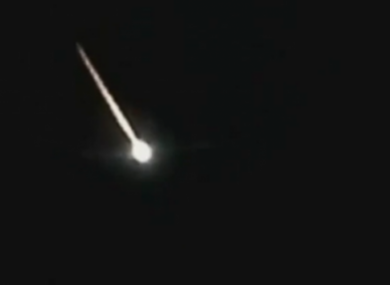 Astronomy Ireland says its received hundreds of sighting reports since Tuesday night - when what was described as a 'giant fireball' was seen blazing across Ireland's skies.
From Cork and Dublin to Belfast and Donegal - the heavenly object was spotted pretty much everywhere.
TheJournal.ie also had quite a few reports on the subject - as did BBC Northern Ireland and a raft of other media outlets.
"Clearly seen falling right to left over the sea towards Drogheda from Balbriggan at around 5.40pm, like a falling star for about 3-4 seconds before it burned out," was how Dubliner Jim Whelan described it.
"My son saw it this evening. He thought it might have been a giant shooting star, a UFO, or molten lava (he's 9 which I think explains the variety of possibilities ;-). He's hugely excited now to think it may have been part of an asteroid."