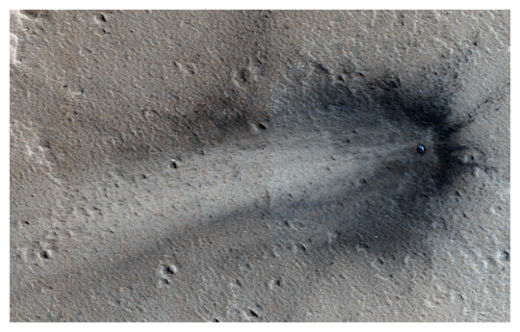 The surface of Mars is a well worn place in the Solar System, heavily pounded by countless meteor impacts. And some of these craters are hundreds of millions of years old. So it's unusual for there to be a
completely fresh impact on the surface of Mars:
but that's just what NASA scientists discovered looking through a recent batch of images returned from NASA's Mars Reconnaissance Orbiter.
You're looking at an image taken by the Mars Context Camera, an instrument on board the Mars Reconnaissance Orbiter. In an older photograph taken of the region in February 2012, there was just a bunch of old craters. And then, in the newer image, taken June 2014, this fresh scar on the surface of Mars is clearly visible.