So it's true: The early bird gets the fireballs.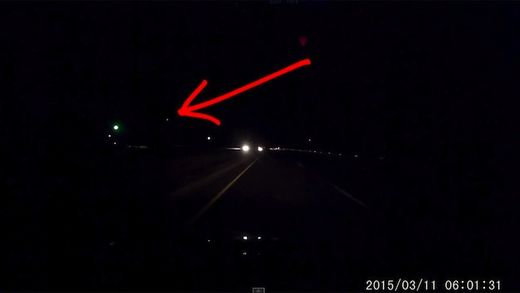 Coloradans who were up before the sun on Wednesday morning saw a "bright green" fireball soar across the sky before it burned out over the mountains.
More than 60 eyewitnesses filed sightings on the American Meteor Society's
website
.
Greg Moore, an analyst and contributor at
Weather5280
, told Mashable he was driving over the top of Vail pass, west of Denver, just before 6 a.m. local time when "a bright green fireball caught my eye."
The object had a "flaming tail with a long trail behind it," Moore said. "As it moved towards the far horizon it started to flame out, but even after the tail was gone a bright orange ball was still visible till it disappeared beyond the far mountain range."
"It was pretty incredible," he said.
Snapchat user Joel Jimenez sent Mashable video he caught from a Home Depot parking lot in Fort Collins.
Brian Paulson, a software engineer, caught the fireball on his car's dash cam while driving about 15 miles north of Pueblo, Colorado. A second man
caught it on his dash cam
from Denver.