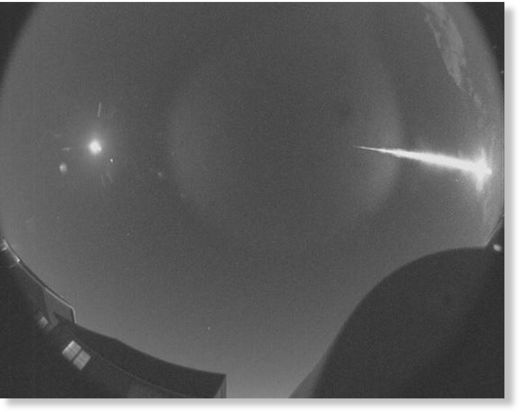 The East Lancashire sky lit up briefly under the glare of a huge falling fireball last night — sparking fears of a 'plane crash or the end of the world'!
The large meteor was spotted by several residents at around 10.10pm as it fell over the north west on what was a clear, crisp night.
Denise Kennedy-Scott was in her garden close to Blackburn Rugby Club when she spotted the fireball.
She said: "I was looking across the field and looked up to see what looked like a white shooting star to start with, but as it got closer — and it was moving slowly — it got bigger and bigger.