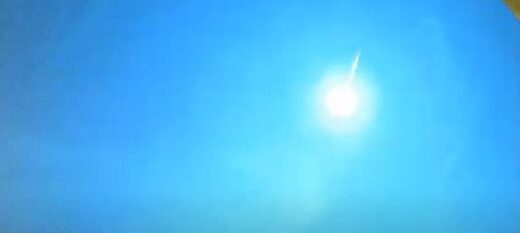 The Chinese Meteor Monitoring Organization (CMMO) runs an automated camera in Shandong Province, monitoring meteor activity above the coast of the Yellow Sea. According to
Spaceweather.com
on Aug. 16th, it caught the brightest fireball in years. A space rock exploded in the atmosphere over the city of Linyi, turning the midnight sky blue.
"The meteor illuminated the whole earth and shook the landscape with a loud sound,"
reports CMMO staff member Zhou Kun. "The flash of light, which peaked at 22:59 pm local time, was widely observed across the Shandong and Jiangsu provinces of China."
A
video
of the event was shared on YouTube: