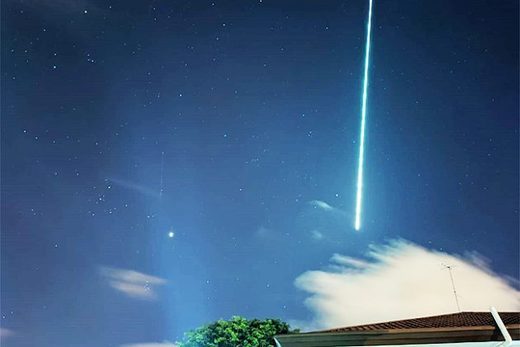 A large green meteor streaked through the sky over Brunei Darussalam last Sunday, with many excited observers taking to social media to discuss the natural phenomenon.
The passing meteor was photographed at 7.27pm by Mohammad Nazhif bin Haji Abdul Khalid, who was taking pictures of the planet Venus in the clear sky at his home in Kampong Lambak.
He recalled, "At first, I thought that it was a fireworks display, but there were no exploding sounds."
The photo of the event uploaded to his Instagram page caught the attention of the Astronomical Society of Brunei Darussalam (PABD), which has been receiving eyewitness accounts about a vivid ball of light on the evening of April 12.
The fireball was also spotted in other districts, starting at around 7pm.