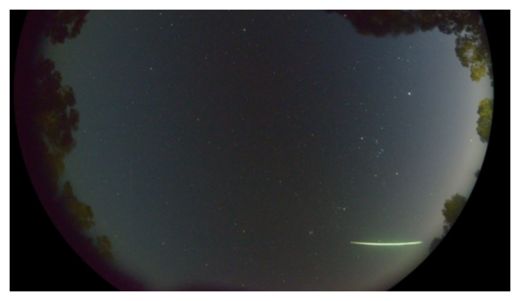 A expert says the size and brightness of a meteor seen flashing across the Perth sky on Monday morning indicates it could have made it to earth.
There were a number of similar reports from across the metropolitan area of a blue/green light flashing across the morning sky shortly before sunrise.
The flash was caught on one of a number of cameras set up as part of the Desert Fireball Network, set up to photograph such astronomical events.
Curtin Faculty of Science Engineering Professor Phil Bland said the light captured on the camera was "really bright", indicating that it could have been a "decent-sized rock".
He said about 20 per cent of meteors made it to land without burning up.
Professor Bland said researchers would look at the images in more detail to find out more information.