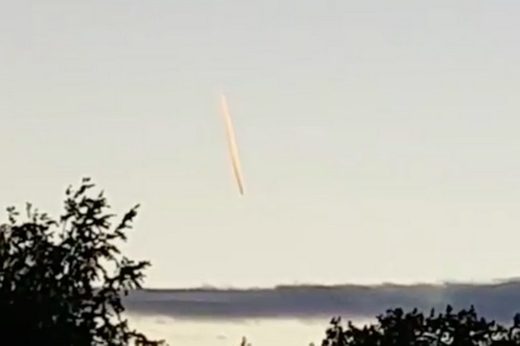 Locals in Midlothian were left puzzled after spotting a mystery object hurtling through the sky and trailing smoke in its wake - so, we asked the experts what it was.
Videos and
pictures emerged showing what witnesses described as a "flaming" object
falling from the skies over Midlothian last week, on Thursday night.
Gorebridge resident, Briege Reynolds, initially thought it was a crashing helicopter but believes it wasn't an aircraft at all.
Speaking to Edinburgh Live previously, she said: "I was actually feeding my dogs in the kitchen and the back door was open when I saw it, so I just pulled out my phone to video it.
"I thought it was something crashing, like a helicopter, but it didn't look like a helicopter. It looked like a half-circle, kind of like a capsule. There was a trail of orange smoke, and then there was no smoke, and it seemed to be spiralling down."