Fireballs
Tess Klein
WGBA-TV
Wed, 08 Jan 2020 16:52 UTC
---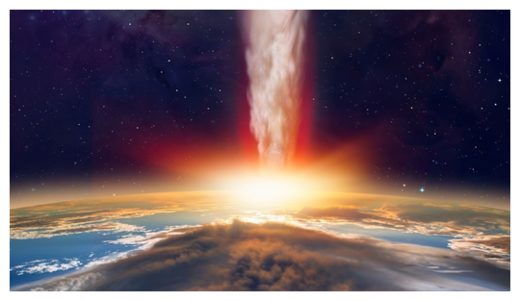 About 790,000 years ago, a
meteor
slammed into Earth with such force that the explosion blanketed about 10% of the planet with shiny black lumps of rocky debris. Known as tektites, these glassy blobs of melted terrestrial rock were strewn from Indochina to eastern
Antarctica
and from the Indian Ocean to the western Pacific. For more than a century, scientists searched for evidence of the impact that created these pitted blobs.
But the crater's location eluded detection — until now.
Geochemical analysis and local gravity readings told researchers that the crater lay in southern Laos on the Bolaven Plateau; the ancient impact was concealed under a field of cooled volcanic lava spanning nearly 2,000 square miles (5,000 square kilometers), the scientists reported in a new study.
When a meteor hits Earth, terrestrial rocks at the impact site can liquefy from the intense heat and then cool into glassy tektites,
according to the Jackson School Museum of Earth History at The University of Texas
. Scientists can look at the abundance and locations of tektites to help locate an impact, even if the original crater is eroded or concealed, the study authors wrote.
In this case, there were plenty of tektites — so where was the crater?
---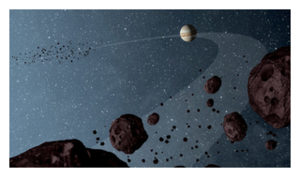 Some astronomers believe that Jupiter, instead of protecting Earth from dangerous comets and asteroids,
is actively flinging objects into the inner solar system. New research now demonstrates this complex process in action.
A popular theory suggests Jupiter, with its tremendous mass, acts like a gigantic shield in space, sucking in or deflecting dangerous debris left over from the formation of the solar system. That makes sense, but the Jupiter Shield theory, as it's known, has been falling out of favour over the past two decades.
A leading critic of this theory, Kevin Grazier, formerly of the West Point U.S. Military Academy and NASA, has sought to debunk this idea for years. He has published several studies on the subject, including a 2008 paper titled, "
Jupiter as a Sniper Rather Than a Shield
." Indeed, with each successive paper, Grazier has increasingly demonstrated the ways in which Jupiter, instead of being our protector, is actually — though indirectly — a pernicious threat.
Grazier's latest foray into the subject involves a pair of companion papers, one published in the
Astronomical Journal
in 2018 and the other in the Monthly Notices of the
Royal Astronomical Journal
in 2019. The first paper takes a look at the complex ways in which objects in the outer solar system are affected by the Jovian planets, namely Jupiter, Saturn, Neptune, and Uranus, while the second paper looks at a specific family of icy bodies and how they're transformed by Jupiter into potentially deadly comets. Looking at the findings of the two papers, it seems the Jupiter Shield theory is in serious jeopardy.
"Actually, I wouldn't say that it's in jeopardy — I would say that it has been laid to rest." Grazier told Gizmodo in an email. "Our simulations show that Jupiter is just as likely to send comets at Earth as deflect them away, and we've seen that in the real solar system."
To be clear, this was a very good thing when the Earth was young, as comets and asteroids
delivered
the essential ingredients required for life.
Today, however, these impacts are most certainly not good, as they could trigger mass extinctions similar to the one that extinguished non-avian dinosaurs some 66 million years ago.
---
CBET 4708 &
MPEC 2020-A72
, issued on 2020, January 05, announce the
discovery of a comet
(magnitude ~18) in the course of the "
Asteroid Terrestrial-Impact Last Alert System
" (
ATLAS
) search program, in images taken on 2019, Dec 16 with a 0.5-m reflector + CCD. The new comet has been designated
C/2019 Y1 (ATLAS)
.
I performed follow-up measurements of this object while it was still on the PCCP webpage. Stacking of 28 unfiltered exposures, 30 seconds each, obtained remotely on 2019, December 20.15 from
X02 Telescope Live network
(El Sauce, Chile) through a 0.6-m f/6.5 reflector + CCD, shows that this object is a comet with a sharp central condensation and a diffuse irregular coma about 15 arcsec in diameter elongated in PA 90.
My confirmation image (click on it for a bigger version)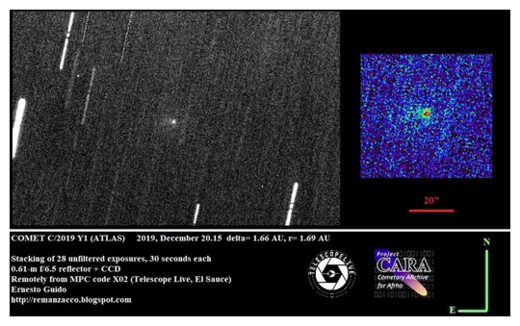 ---
Gilbert Cordova
KTUU
Wed, 01 Jan 2020 12:52 UTC
---
Samantha DiMascio
News10
Tue, 31 Dec 2019 20:36 UTC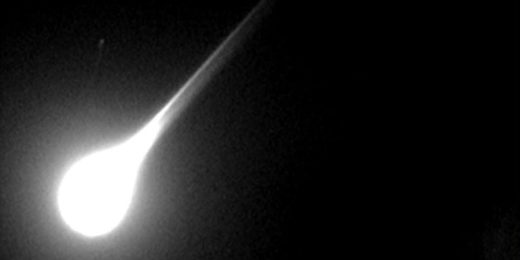 As many people search for answers after hearing a loud explosion accompanied by a green flash in the sky, Saratoga County Sheriff Michael Zurlo said he now believes it may have been a meteor.
"It sounds exactly like a fireball report. They can surprise people. We can't always predict them," said Dr. Valerie Rapson, director of the Dudley Observatory at Siena College and has her PhD in Astrophysics.
She said as soon as she heard the reports meteor came to mind. She said specifically, a "bolide."
"When these rocks come in, they're fairly small, but they're coming in at very high speeds so they can potentially break the sound barrier and actually create this ripple effect that will shake homes or cause explosions," said Dr. Rapson.
Comment:
Read SOTT.net's
Comets and Catastrophes Series
by Laura Knight-Jadczyk for more on the hazards to humanity from meteors and asteroids. Bombardments from space rocks are cyclic in nature and have occurred repeatedly throughout history.
---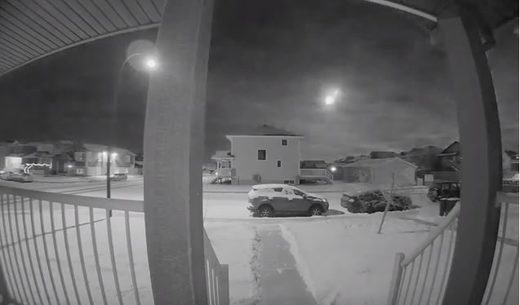 A Saskatoon man got quite the sight this weekend.
Adam Frank spotted a meteor blazing across the night sky late Saturday night.
His doorbell camera also caught the spectacle from the front of his Hampton Village home.
Sky-watchers will want to keep their eyes peeled for the next few nights, as we are in the midst of the Quadrantids meteor shower, which typically runs from the end of December to about mid-January.
---
RT
Sat, 28 Dec 2019 13:48 UTC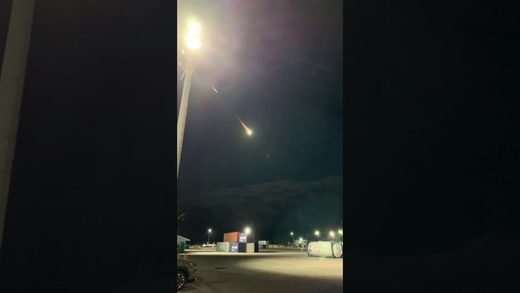 A fireball which blazed through the night sky, falling apart in a fireworks display and dazzling the residents of Guam, was captured in multiple astounding videos, triggering disputes over its origins.
Hundreds of people witnessed the mysterious ball which was seen darting across the sky in the US territory, Guam in the western Pacific on Friday night, some capturing spectacular pictures and videos of the spectacle.
The unusual event triggered heated debates over the origins of the bright object that apparently fell apart and burned up in the atmosphere.
---
WTNH
Mon, 16 Dec 2019 20:52 UTC
A possible meteor streaking across the sky was caught on a doorbell camera in Hamden.
Annette says her Ring doorbell camera caught a video around 5:30 a.m. Sunday of a meteor.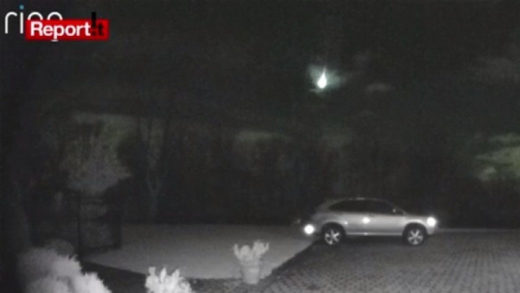 NASA posted about the Geminid meteor shower Saturday night, encouraging everyone to look up at "a bright & brilliant cosmic show...now playing in a sky near you!"
---
WYFF
Fri, 13 Dec 2019 17:14 UTC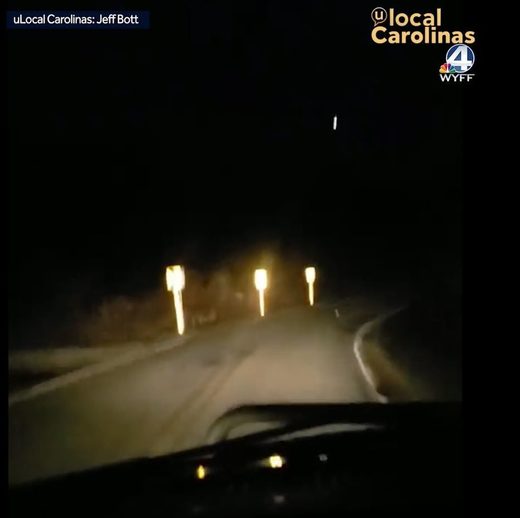 It's not every day you see a meteor flash through the sky.
It's even more rare to capture the event on video.
A WYFF News 4 viewer likely did just that recently. uLocal Carolinas member Jeff Bott captured his video Thursday morning.
uLocal Carolinas is WYFF News 4's
Facebook group
where members post pictures and videos of cool and beautiful images.
Bott said he was driving on Emily Lane, south of the Southern Connector (County Rd. 316,) in Greenville County at 4:40 a.m. when his dashcam captured a light streaking through the dark sky. Footage of the meteor can be seen
here
.
---